BLOG /
Medical Alert Systems
Finding the Right Medical Alert System for You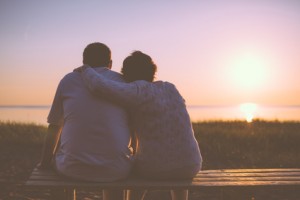 Our senior population is increasing at a rapid rate. Many in the "Baby Boomer" generation are reaching retirement age, while others are already in their seventies. This is the second largest living generation in the USA, with almost 80 million members. As this segment of the population ages, different needs arise, including health issues that typically impact older persons, and concerns about home safety. Each individual has unique health and safety issues, and choosing the best features for a medical alert system to suit the individual is an important matter.
The Active Senior: GPS Systems for Seniors On-The-Go
Many people of this generation are exceptionally active, and spend a great deal of time outside the home. Thankfully, advanced technology has brought new features to medical alert systems that offer protection both at home and while at any other location.
These systems are mobile and travel with the person, allowing contact with the monitoring center via GPS capability that identifies your location. Some brands offer even more protection, allowing the person to simply press a button on the pendant device to speak with a health monitoring representative and report a health problem. For seniors who are often outside the home, read thorough medical alert reviews about the various systems on the market to find the option that will best match your needs.
In-Home Medical Alert Systems
In-home medical alert systems, or landline home systems, are the original standard. These systems are generally more affordable for those with budgetary concerns. The drawback is that the system does not function outside a small signal range, so if you leave home, you are unprotected. When choosing a medical alert system, ensure you understand the signal range. If you spend a good deal of time out-of-doors gardening or enjoying another activity, you need adequate protection.
Do you live in an area that sees frequent storms or power outages? Make sure to review how long the base station battery backup will last, so you'll be covered even when the lights are out. Medical alert systems are available with basic or enhanced functions, including a bracelet or pendant feature, as well as additional monitoring or check-in services for those who have medical conditions that put them at higher risk.
Automated Fall Protection
Fall protection is newer feature that brings seniors more protection, as the system will automatically trigger an alert after a fall – without the need to press a button. This added layer of protection can be a lifesaver in cases in which the senior is rendered unconscious before or after the fall.
Premium Features
Other features now available include carbon monoxide monitoring, fire and smoke monitoring, a wall-mounted button, and voice extension features.
Cost is Always a Concern
Prices for medical alert systems are typically in the same general range, but with some systems there are hidden costs, such as charges for activation, shipping, or equipment fees, while other companies offer these services at no extra cost. The easiest way to compare features is at Medical Alert Comparison, where manufacturers and device features can be easily evaluated so you choose right, with no surprises.