BLOG /
Medical Alert Systems
Perfect Gift For Dad That Could Save His Life
By Mark Berman |
9842
Views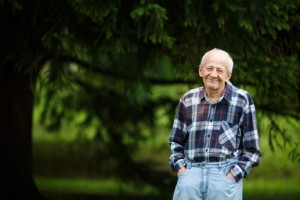 In a time where the health of our parents, the elderly, and seniors is more uncertain than ever, a medical alert system becomes the perfect gift for dads. Whether it's Father's Day, Dad's Birthday, or you just want to celebrate your dad who's done so much to be there for you and protect you. Well now is a better time than ever to give back a loving gift for dad that he will cherish for the rest of his life. Giving the gift of safety, security, and most importantly, peace of mind. When getting Dad a medical, health, or fall alert device he can wear as a watch or a button around his neck, it's important to get the right one. For example, if Dad is getting to the age where his memory is not the best and he forgets to take his pills on time or he's more fragile and clumsy when it comes to the stairs in the house or curbs on the corner, there can be a perfect medical alert system that could fit Dad's needs.
The best part is that medical alert system companies are offering special deals for Father's and Dads on medical alarm units. First of all, most companies are offering Dad's a free 30 days to ensure the system or button is working properly and wear it and see how it's not unusual or won't make him feel bad. Instead he will be more confident that he has help in the event it's ever needed for any type of alarm.
Dad may be more mobile then Mom as he get's into older age. He may play golf with his friends or still have the ability to go for long walks, hikes, or jogs around the neighborhood. If this is the case, getting dad a medical alert device that has GPS location tracking enabling is a good idea. That way if Dad is the middle of the gold course or walking around the neighborhood and gets lost or an emergency health event occurs, he can simply press the button and emergency services will be able to detect his location to get him the help he needs much faster than any other route. In these important times in lift when something happens that we are unaware, these precious moments can make a big difference in the outcome of the situation. EMS and local police authorities can only get to the location as fast as they can, however, with a direct connection in the form a 2-way communication button allows for a faster call alert system to get help.
If Dad is more of stay at home type then on the go father, he may be a better fit for an in-home medical alert system or a fall alert and detection device.  While an in-home medical alert system may be a cheaper option as well and still makes for a great gift.  For a little more investment, you can get dad covered in the event of an accidental fall, which among the elderly and seniors can cause injury to the wear and tear on the muscle and bone density.  In some cases, it could be hard for a senior citizen or elderly individual to get back up.  In there instances, a fall detection system would help dad's contact emergency help without moving and risking further injury.
Getting your father a gift of a medical alert could the best investment and gift you ever give him.  It could save his life in the event of an emergency and what is a better present than keeping your family intact and keeping everyone healthy and thriving.
For special offers on medical alert devices,   see the medical alert system deals page.