BLOG /
Medical Alert Systems
How to Choose the Best Medical Alert System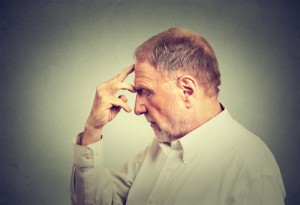 Ask any senior, and they are likely to say they would much prefer to live in their own homes rather than in an assisted living facility. Statistics tell the tale. Research from the AARP reveals that almost 90 percent of people over age 65 would choose to stay in their homes as long as they can, and four out of five of that group said they intend to stay living at home for the rest of their lives. As Jane Austen put it, "There is nothing like staying at home for real comfort."
Five Easy Steps to Choose the Best Medical Alert System
Our loved ones need the familiarity and comfort of their own homes, and the ability to continue to live independently, but there are dangers inherent in this lifestyle. A senior living alone, or a retired married couple can safely live out their golden years in the comfort of their own home with the right safety measures in place – including a medical alert system. But, how to choose the best? Here are five easy steps that can make the process easier:
Determine the level of monitoring needed.
Every person has unique needs. Some seniors are in good health and very active, while others may have medical problems that put them at higher risk of a fall, heart attack, stroke, or other danger. Various levels of monitoring are available from different brands, including reminders to take medication, daily health check-ins, or a range of other monitoring options. Read medical alert reviews to easily get the facts on each device and the monitoring services that different brands offer.
Evaluate lifestyle and activity level.
A very active senior is often engaged in activities outside the home, and may be better suited to a medical alert device that functions with a GPS, or a service that works on both mobile and land line phone service. Any senior who is frequently busy outside the home will be better protected with a cell-based medical alert system.
Check into pendant or bracelet options.
A pendant or bracelet option may be the right choice. Thankfully, the bracelet and pendant medical alert systems are much smaller than they were in the past, and come in new designs that are both attractive and inconspicuous.
Evaluate the need for automated fall protection.
Newer technology allows the device to be triggered in a fall, which could be an important feature for a senior living alone. A medical alert system that will send an alert whether the person activates it or not could be a lifesaver in a fall, stroke, heart attack or another dangerous event that leaves the person incapacitated, panicked, or in pain, and unable to activate the device.
Review Pricing.
Rather than trusting to a sales pitch or brochure, review the features, monitoring, and pricing by checking on Medical Alert Comparison. Every brand is different in what they offer, and choosing correctly can save the life of a family member who runs into trouble while living alone.