BLOG /
Medical Alert Systems
The Right Medical Alert System: How to Choose?
By Paul Gamber |
4977
Views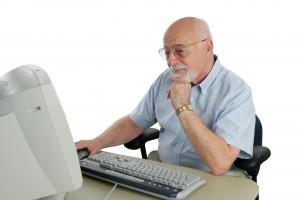 Elderly alert systems make it possible to get life-saving help on the way almost immediately in the event of heart attack, stroke, fall, or other medical emergency. But, with so many different systems on the market, how do choose the one that is right for you or your elderly loved one?
First, choose a company with a good reputation and track record that has been in business for a while. Next, consider the following factors:
Price: Most companies have a basic plan that starts at around $30, give or take a few dollars. Overall price depends on the features you choose and other factors.
Start-up costs: Some companies provide free shipping, while others charge. Some companies do not charge an activation fee, while others do.
Installation: Elderly alert systems are simple to install, and in most cases, you do it yourself. However, some companies send a tech to install the system and charge you for the service.
Contract: Most companies do not require that you sign a contract but offer discounts for 3-month to one-year commitments instead. If a contract is required, you will have to pay a fee if you cancel.
Landline or cell phone: For some systems, you need a traditional landline. If you don't currently have a landline, installation and monthly fees add significantly to your costs. Other systems function with an internet-based phone or cell phone.
Range: The distance from the base unit within which the medical alert button is effective varies significantly from system to system. Obviously, the more range you have, the greater the area of protection.
Bracelet or pendant: This is a matter of personal preference and taste, although a pendant might be a better option in the case of a stroke affecting one side of the body. Some newer pendant and bracelet styles look more like jewelry than medical alert devices.
Fall detection: This involves a sensor that automatically detects a fall and alerts the operator. This feature is not yet widely available.
Choosing the right elderly alert system can be a complicated, time-consuming process. Take advantage of our medical alert system reviews, where we have already done the comparison for you to help you make your choice.