BLOG /
Medical Alert Systems
How to Make Retirement the Best Time of Life
By Paul Gamber |
19845
Views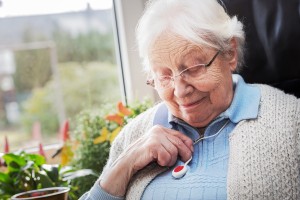 Retirement doesn't mean that your active years are over. On the contrary, many Baby Boomers retiring today plan to make their sunset years the best years of their lives. And why not? With newfound freedom over your time and how you spend it, you now have the opportunity to experience the best life has to offer.
You no longer have to wait for the weekend to have fun. Your weekend is 7 days long, so you can take advantage of lighter traffic and non-existent crowds Monday through Friday. Without the burdens and restrictions that come with earning a living, you can spend your time doing the things you like and learning about what interests you.
As a retiree, the only boss you have is you. You make your own decisions about what you do and when, based on a lifetime of accumulated experience and wisdom. Now is the time of life when you truly act according to your own personal values and wishes.
Tips for a Fantastic Retirement
Now is your chance to do the things you've always wanted to do and to live life on your own terms. Here are some tips to help you make retirement the best time of your life:
Pursue a creative hobby: Painting, sketching, needlework, glass blowing, pottery, dancing, playing a musical instrument – now is the time to pursue a creative activity that interests you.
Live where you like: Without the restrictions of a job or career, you are now free to live in a place with the climate, scenery, and culture you like, whether it's in the mountains, by the ocean, or even relocate to another country.
Learn new skills: This could be anything from carpentry, to salsa dancing, to speaking Italian. Developing a new skill can improve cognitive function, critical thinking, and memory, and help maintain hand-eye coordination.
Enjoy nature: Camping, hiking, fishing, or simply spending time outdoors connecting with nature can help you stay fit, increase your focus, and improve your state of mind.
Emergency Call Button for a Better Retirement
Retirement gives you the freedom to live life as you choose. Unfortunately, increased health risks also come with aging. Women and men 65 and older are more likely to suffer heart attack, stroke, or a serious fall.
This does not mean that you have to curtail your activities and stick close to home to protect your health. A medical alert bracelet or pendant with an emergency call button allows you to instantly summon the help you need in case of a medical emergency. Reading medical alert reviews can help you find the right medical alert system to suit your needs.
Thanks to advances in technology, mobile medical alert systems are now available to provide protection, whether you are close to home or out enjoying life. When you push the emergency call button on a mobile medical alert bracelet or pendant, GPS technology allows the operator to pinpoint your location and send help your way immediately, even if you are unable to describe exactly where you are when a medical emergency occurs.