BLOG /
Medical Alert Systems
Senior Care: A Medical Alert System for Safe Independent Living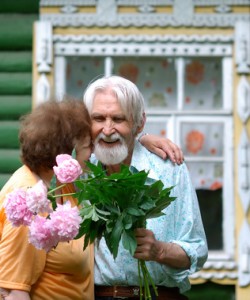 There is no question that assisted living facilities can provide some protection for seniors. Someone is available in the event of an emergency to help ensure that an older person who becomes ill or suffers an accident gets medical attention at once. However, many seniors prefer to live independently, in their own homes and on their own terms. For these independent-minded individuals, medical alert systems can provide important safeguards to put the minds of seniors and their family members at ease.
Medical Alert Systems Make Independent Living Safer for Seniors
With recent advances in technology, a medical alert system can contribute more than ever to safer independent living. Medical alert bracelets and pendants are available, with buttons to push in an emergency, so the wearer can speak with an operator who will immediately send help directly to the location. Pendants and bracelets are smooth, stylish, and waterproof so they can be worn all the time, even in the bath or the shower, where many slip and fall accidents occur.
Thanks to GPS and cellular technology, mobile medical alert units, small enough to fit in a pocket or a handbag, are now available to extend medical alert system protection beyond the home. A senior who is out and about can push a button on the mobile unit (or a medical alert bracelet or pendant) in an emergency and speak directly to an operator through the mobile unit cellular service. GPS allows the operator to pinpoint the senior's location, even if the address is not known.
Statistically, falls are one of the greatest risks seniors face. With modern technology, you can now have fall detection as part of a medical alert system. The senior wears a pendant with special sensors that detect a fall when it occurs, and immediately send an alert to the monitoring center, even if the senior is unconscious or unable to move or speak.
Modern Medical Alert Systems for Safer Independent Living
Most people over the age of 65 choose to live independently in their own homes. Fortunately, advances in medical alert system technology have made independent living safer and more feasible than ever for senior citizens and their families. See our comparison to find a medical alert system with the features you need.