BLOG /
Medical Alert Systems
Find the Medical Alert Device that is Best for Your Lifestyle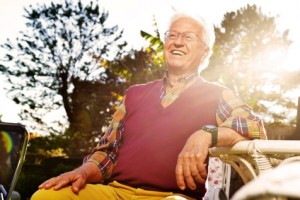 A medical alert device is an important safeguard for seniors living independently. It is the best way to ensure rapid emergency medical response in a health crisis, which can make all the difference in the outcome. With modern technology, different options are available in medical alert devices today. Our reviews can you find the medical alert system to best suit your lifestyle.
Mobile Medical Alert Device for Active Seniors
In the past, medical alert systems were only operational within the home. Thanks to modern technology, mobile medical alert devices are now available to provide protection wherever you go. This is a great choice for senior citizens with more active lifestyles. After all, a medical alert device can only provide protection if it functions where you are.
The mobile medical alert device is a small unit that sits in a charger and serves as a base station while you are at home and slips into your pocket or handbag when you go out. If an emergency should occur while you are away from home, simply press the button on the mobile unit, or on your medical alert pendant or bracelet, and speak to a monitoring service dispatcher through the mobile unit's cellular service. No need to worry if you cannot provide your exact location. With GPS technology, the operator can pinpoint where you are and dispatch help to you right with no delay. As mobile systems are cellular, a mobile medical alert device can also save you the expense of a landline to connect to your medical alert system base station.
Medical Alert Device: Pendant or Bracelet
Senior citizens who tend to be "homebodies" may not need a mobile medical alert system with cellular and GPS technology. However, for safe independent living, they may need a medical alert system in the home and a medical alert device – a pendant or a bracelet — to wear 24 hours a day, every day, even while bathing or sleeping. Medical alert bracelets and pendants are all water resistant so they can be worn in the bath, where many slip and fall accidents occur.
Both medical alert pendants and bracelets will the serve the purpose –which one to wear is a matter of personal choice. Some people are people are uncomfortable wearing anything around the wrist. Some men prefer not to display a pendant, although new designs are smooth enough to be worn under the clothing. Whether you choose to wear a bracelet or a pendant, new designs in medical alert devices are more stylish now than ever.
These wearable medical alert devices have a button that can be pushed in an emergency to activate the base station on the medical alert system in your home. This allows you to have two-way communication with an operator through the highly sensitive microphone on the base station. If you fall and can't get up or suffer a stroke, heart attack, or other medical emergency, with a push of a button on your medical alert device, you can have help on the way almost immediately.