BLOG /
Medical Alert Systems
Medical Alert Necklaces For Mom
By Mark Berman |
26516
Views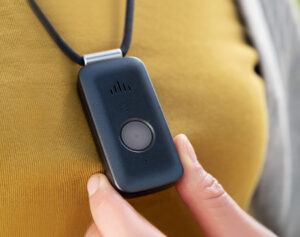 With Valentine's Day coming up, it makes you think more about your loved ones, and there is no better gift than a stylish medical alert necklace, bracelet, or watch especially if she is a senior citizen   While you may be getting a gift for your wife, girlfriend, be sure to not forget Mom as well.  As our parents get older, it's very important they are protected in case of an emergency.   1 in 3 seniors over the age of 65 fall each year and these falls can make life after the fall much more challenging.   Many seniors fall are unable to get up and may also break bones in the process.    This Valentine's Day is the perfect time to get Mom a fall detection device that will notify emergency response in the event she falls.  It will even work anything she goes, at home, or on the go.   With WIFI and GPS detection, emergency medical services can be dispatched to her exact location at the press of a button.
For Valentine's we recommend a medical alert necklace or bracelet for Mom.  There are so many sleek, stylish, bracelets that no one would even know it's a life-saving device.   They are even developing mini clip-ons that are so small in size and easy to bring with you anywhere you go.  With two-communication, mom can talk to an emergency person at any time when she calls and is in the need of help or safety.
If you have a parent who is a senior or living in a care facility, you'll want to ask if they give your parent a medical alarm system or if you need to get one for them.   With looming viruses, potential falls, and other medical emergencies, or even in a panic situation, a personal emergency response system really comes in handy.
So don't forget Mom this Valentine's Day and get her a special Medical Alert Button Necklace or Bracelet that will give your family peace of mind for many years to come.
There are currently Special Offers On Medical Alert Necklaces, so make sure you use a Promo Code to get discounts including Free Month of Service, Free Activation, Free Shipping, a Free LockBox for the door and Even 20% Off the system.