BLOG /
Medical Alert Systems
Medical Alert News: New Features Available for Senior Safety
By Paul Gamber |
4046
Views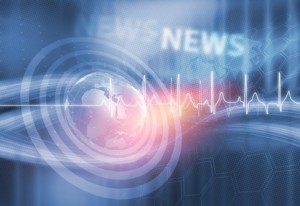 Over 80 million Americans are senior citizens, and that number is expected to grow significantly over the next generation. New products aimed at improving the health safety of senior citizens regularly appear on the market. Senior living safety products can help older people lead more fulfilling and rewarding lives. Millions of seniors choose to live independently, so many of the most advanced senior safety products focus on in-home security and safety.
Medical Alert Products: Technology Making Lives Easier
The world is getting more technology based, including the world of senior safety products. It comes as no surprise that some of the most popular senior safety products employ innovative technologies that can make health monitoring and day-to-day life a little easier. The big trend now is "wearable technology." A lot of recent breakthroughs in the medical alert market were devices such as GPS trackers, fitness monitors, and remote monitors. Below are some of the most recent senior safety product features.
Wristband Monitoring
Yes, the wristband is back in style. Many health and fitness tracking senior products use a wristband monitor that tracks a range of health information, such as movement and sleep. Other information like exercise logs, diet, blood pressure and heart rate can also be tracked. User-friendly mobile apps can let seniors be proactive about maintaining their own fitness, nutrition, and healthy sleep patterns. A wristband version can also provide instant access to the monitoring center in a fall where the person is unable to reach a stationary system.
Wireless Medical Alert Systems
The old joke about seniors not being comfortable with technology is a thing of the past. Today, many senior citizens are not only comfortable with technology products, but use them on a daily basis. This includes the smartphone. Senior-focused health apps can be used for health and fitness tracking, medication management, and the addition of a medical alert system can trigger an emergency alert in the case of a fall or other serious health danger.
GPS Tracking Medical Alert Buttons
The most up-to-date medical alert systems employ GPS tracking technology. By using satellite technology, GPS-enabled medical alert buttons are synced to a nationwide cellular network. With just the press of a button, the medical alert system makes it possible for the user to be located instantly, no matter where they are. Another major benefit of GPS tracking is that the medical alert button functions as a distress call, alerting emergency personnel to the exact location, with no need to explain their situation – which may not be possible in a serious injury. When each moment counts, a fast response can be a lifesaver.
Find the Best Medical Alert System for You
The senior safety industry is always changing to adapt to the needs of American seniors. New features available for senior safety are designed to keep you or your loved one as safe as possible, especially in the event of life-threatening emergencies. Be sure to consult medical alert system reviews to help you understand features of medical alert buttons and make an informed decision about which is best for you.