BLOG /
Medical Alert Systems
Medical Alert Systems with GPS – Be Safe on the Go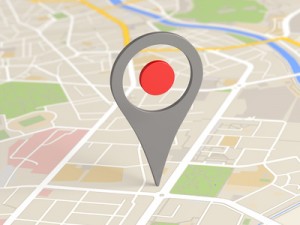 In the past, medical alert system lifesaving technology was only effective within the home. If a person wearing a medical alert bracelet or pendant slipped and fell in the tub or collapsed with a stroke in the kitchen, an emergency call button on the pendant or bracelet made it possible to get help on the way almost immediately. This is still the case today — but what happens when medical emergencies occur outside the home?
Many seniors who prefer to live independently are still very much involved in life. If you are an active person who prefers to be out and about, enjoying friends and family and engaged in various activities, how much protection can a medical alert system provide if it will only send a signal when you are at home? Thanks to GPS and cellular technology, mobile medical alert systems are now available to help keep you safe when you are on the go.
How Mobile Medical Alert Systems with GPS Work
Recent advances in technology make it possible for mobile medical alert systems with GPS to provide the protection you need, wherever your life takes you. The mobile medical alert unit, which is approximately the size of a deck of cards, serves as your base unit, and sits in a charger at home. When you go out, it can fit in your pocket or purse so your protection travels with you.
If you find yourself in an emergency situation, simply press the call button on the unit, or on your medical alert pendant or bracelet. You can speak to a monitoring service operator directly through the unit. Using satellite technology, your mobile medical alert system with GPS syncs to a nationwide cellar network, so the operator can pinpoint your location immediately and send emergency assistance without delay, even if you are unable to tell the operator your exact location.
Medical Alert Protection on the Go
Medical alert systems help keep seniors safe by making rapid emergency medical response possible when it is needed. Now, with GPS technology, active seniors can have that protection 24/7/365, whether they are at home or out and about. See our comparison to find a medical alert system with GPS for added safety on the go.