BLOG /
Medical Alert Systems
Mini Guardian Medical Alert Device Review
By Mark Berman |
34069
Views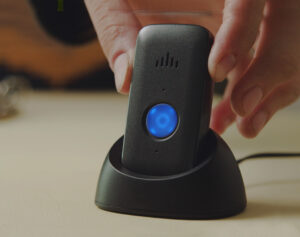 One of the most intriguing medical alert systems to hit the personal emergency response system industry is the Mini Guardian.    As we've seen with Apple products time and time again, they have been able to create more simple, lighter, and more powerful products that continue to get more user-friendly.   Medical Guardian is following in the same footsteps with the Mini Guardian medical alert system.
Bigger and bulkier is not always better when it comes to carrying a life saving device around everywhere you go,  and with medical alert systems, their purpose is be there for your to have a life alert saving button that contacts help when you need it the most.   If you happened to leave the device at home, forgot to wear the necklace, or just didn't feel like having friends see that you had a life-saving device on hand, then you could be in a position where you don't have this powerful device at the right time.     The Mini Guardian truly solves that problem providing people with a tiny, sleek, and powerful device to ensure their safety and peace of mind anywhere they go, whether is a hike, a walk in the park with the dog, traveling across the country, or playing golf with the buddies.    The Mini Guardian is one medical alert device that you wouldn't mind having on your person at all times.
---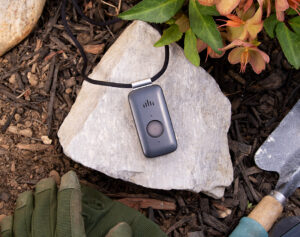 So What Makes the Mini Guardian different from other medical alert devices?
For one, it's size and dimension.  Coming in at around half the size of other medical alert buttons, the device is definitely tiny but powerful, weighing in at 1.3 ounces covering the entire nation with coverage and unlimited cell data.   It also can be dropped in the water or taken in the shower as it's fully water resistant.
---
What access and monitoring features does Mini Guardian include?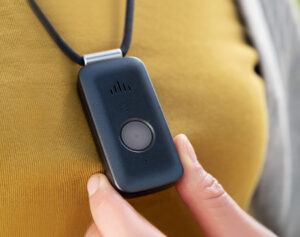 For seniors or elderly, the mini guardian has a simple emergency buttons making it error proof.  This can come in handy if needed.   In addition, it's loaded with High Definition speakers which removes background noise to ensure you can hear the operator and the emergency operators can hear you.  Lastly, different language interpretation allows for Spanish and other languages to be understood in the event of an emergency.  The Mini Guardian connects immediately to Medical Guardian's 24/7 emergency support centers to ensure you get the protection you need.
---
How Often do you need to charge the unit?
The Mini Guardian battery is definitely large for it's size.  The battery can lasts 5 days on one single charge make it great to take for trips and easy for seniors or elderly who may forget to charge their unit.  They won't have to worry that the device is operational since the rechargeable battery has long lasting power and durability.   When the battery gets low, a text message or email message can be sent to notify you.   You can also include caregivers, family members, children, and friends in the notification circle of care in case anything happens.
---
Can you be assured emergency services will find your location?
Yes, the Mini Guardian has 4G connectivity with the latest cell technology, and advanced global position services or GPS & WIFI tracking services to ensure police, fire, ems, or emergency respondents can get you to your location within the fastest amount of time.    With one press of the mini guardian medical alert button, help is on the way fast.
---
---
If you're looking for a medical alert for mom or dad, or a senior or elderly family member like grandmom or granddad, the mini guardian would be a great gift for them.   Choose from stylish colors including matte black finish, white, or metallic silver, you're loved one will be sure to love the Mini Guardian.  The unit comes with a clip for easy storage and carrying on the go.   Lastly, it's great to see a brand new medical alert for seniors and elderly that also includes fall detection capabilities to ensure elderly are protected against falls which unfortunately happen all to often for seniors.     Our review of the Medical Guardian mini guardian is a 5 star rating for innovation, design, ease-of-use, monitoring capabilities, and priced very reasonably for what the product offers.  L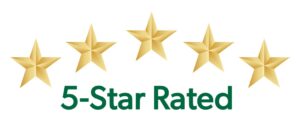 Watch Reviews of other Medical Guardian products by Medical Alert Comparison.