BLOG /
Medical Alert Systems
Pennsylvania Medical Alert
An estimated 15% of all of the residents of Pennsylvania are over the age of 65. That is one of the highest ratios in the nation. So it is no surprise that Pennsylvania medical alert systems are big business in the state.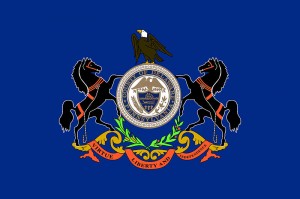 It is often said that a third of all seniors will suffer a fall every year. It is the kind of grand statistic that is easy to dismiss if it were not so true and so frightening. It is a common story — a relatively healthy person falls and suffers serious injuries, they go to a nursing home and then they die.
Every moment counts after falling down. Studies have shown that the longer it takes for help to arrive, the less likely it is that you will make a full recovery from your injuries.
If the fall has left you unconscious or unable to move, you could lie there for hours until help arrives. By that point, it might be too late.
But if you have a Pennsylvania medical alert that has fall protection, that would not happen. Your medical pendant contains technology that allows it to detect a fall, automatically placing a call to the central monitoring center. Help will be on the way even if you unable to communicate; the operator is instructed to send an ambulance to your home immediately if no response is received.
These types of systems detect 95% of all falls. There are some issues with false alarms, but you could probably put up with the inconvenience of the rare false alarm if the system saves your life when you really need it.
A Pennsylvania medical alert is almost a necessity for seniors who live alone or with a spouse. Fall protection will add a few dollars to your monthly monitoring costs, but if the time comes, you'll be glad you spent the extra money.