BLOG /
Medical Alert Systems
Mobile Alert System for Seniors
Advances in medicine mean people are living longer and longer lives as the years go on. It also means seniors are remaining more active than they used to. Fortunately the medical alert industry has also been making advances, coming up with a mobile alert system so people can take their medical alarms with them wherever they go.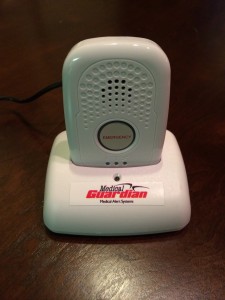 In the old days, which actually was just a few years ago, a medical alert system was only something that could used while a senior was at home. It was tethered to a traditional phone line. Built-in cellular service cut that cord, but still, there was no way to take the system out of the house.
But then researchers realized they could combine GPS technology with the cellular service to create a mobile alert system.
In the event of a medical or other kind of emergency, seniors would press the alert button on their pendant or on the mobile unit. They would speak to the monitor through the unit using the cellular technology. The monitor would then use the GPS to pinpoint where the senior is and send help directly to them if necessary. This is helpful because often times people do not know exactly where they are if they are in an unfamiliar place.
The mobile alert system unit is about the size of a deck of cards and can easily fit in a bag or pocket, When a senior is home it acts as the base unit; just put it in its charger.
It is very important to make sure it is fully charged before leaving the house with it. After all, if the battery is dead, you could follow (at the risk of sounding morbid).
A mobile alert system is a godsend for seniors who want to retain their active lifestyle for as long as possible.