BLOG /
Medical Alert Systems
Protect Your Loved One with a Medical Alarm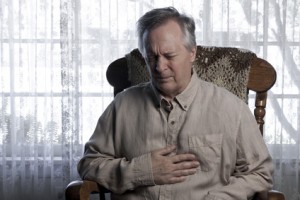 We understand why our elderly loved ones choose to live independently and on their own terms, but that doesn't prevent us from worrying about them. The statistics speak for themselves — elderly people are more likely to suffer a health emergency, such as heart attack or stroke, or a fall that causes a fractured hip or other serious injuries. A medical alarm system can bring rapid emergency medical response to help protect your elderly loved one in a crisis.
Medical Alarm Options
With recent advances in technology, several different medical alarm options are available to choose from. The best options to protect your loved one will depend on the senior's lifestyle, activity level, general health, and personal preferences. Medical alarm options include:
Basic Medical Alarm System: This includes a base unit connected to a traditional landline or internet-based telephone (VoIP) and a medical alert bracelet or pendant. The system works within the home. In a medical emergency, the senior presses a button on the medical alert bracelet or pendant, activating the base unit, which connects to a medical alarm monitoring service and allows two-communication with an operator who can dispatch emergency assistance immediately.
Mobile Medical Alarm System: This is a good choice for active seniors on the go. The mobile medical alarm unit serves as a base unit at home and travels in your loved one's purse or pocket away from home. Cellular service allows the senior to speak with a monitoring service operator in an emergency and GPS technology allows the operator to pinpoint the senior's location. These units also work with medical alarm bracelets and pendants.
Fall Detection: The National Floor Safety Institute (NFSI) reports that one out every 3 people over the age of 65 in the U.S. fall every year. Falls can cause hip fractures and other serious injuries in senior citizens. Medical alarm pendants with special sensors are not available to detect a fall and automatically alert the monitoring service, in case the injured senior is incapacitated and unable to activate the system.
A medical alarm system can help protect senior citizens give you greater peace of mind. Our comparison can help you find the right medical alarm features for your loved one.