BLOG /
Medical Alert Systems
Senior Home Care
The goal for the majority of seniors is to live their entire lives independently. The idea of having to move in with their children, or worse, into an assisted living facility or nursing home, is a worst-case scenario most people. The good news is that officials at federal and state aging departments agree with that goal, and many programs are geared towards senior home care.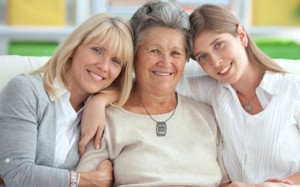 Almost every state senior agency has a mission statement. Most of those statements include the words "seniors living independently" or some variation. States understand that seniors living at home is good for them and good for the community at large.
In an effort to keep people in their own home, a vast array of senior home care services are offered.
Some of the most frail seniors need help with everyday functions that we all take for granted, such as bathing, grooming, housekeeping and meal preparation. There are services that provide aides to help seniors with those needs.
For seniors who have severe medical problems, senior home care nurses can come to the house every day to administer medication.
Food is obviously a major issue. The Meals on Wheels program delivers hot and ready-to-eat meals directly to the homes of seniors. For those who are mobile, congregate meals are served daily at senior and community centers.
If a senior is going to remain in their own house, that house has to be a safe environment. There are services available that would "senior-proof" a house, such as adding grab bars in the bathroom, installing wheelchair ramps and improving lighting.
Transportation is also important; after all, seniors need to get out and go shopping or go to medical appointments. There are transportation services for seniors who can no longer drive their own cars.
It is comforting to know that there are senior home care options available to you to help you reach your goal of an independent lifestyle.