BLOG /
Medical Alert Systems
The Pros and Cons of Senior Life
By Paul Gamber |
2947
Views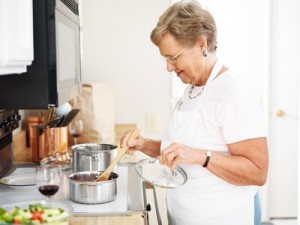 Retirement – what a relief! You finally have time to do all those things you have imagined – travel, hobbies, visiting, family, and just taking it easy, without the constant go-go-go. Even so, retirement can be a big readjustment. In the end, most people have enjoyed the workaday world with the teamwork, common goals, and the social interaction. You are now on your own, starting a new phase of life, hopefully filled with experiences you will enjoy.
The Pros of Senior Living
Some of the positives that come with senior living include:
Plenty of time to focus on what's important to you.
The opportunity to travel the country, or the world.
More time to spend with family and friends.
Time for artistic pursuits, hobbies, and other interests.
Time to devote to causes you believe in.
Cons of Senior Living
Along with the positives, come some of the less enjoyable aspects of senior living:
Medical problems
Memory issues
Lack of energy
Worries about maintaining an independent lifestyle
Can no longer drive
Financial issues
Every person is different, but maintaining an independent lifestyle is typically one of the most important issues for seniors. For seniors, or older couples living on their own, ensuring help is on the way when you need it makes a big difference in feeling safe and confident. Medical alert bracelets are becoming a "go-to" for independently-minded seniors. Rather than worrying about getting help after falling, tripping, or another health emergency, with a medical alert bracelet that is with you wherever you go, you can have control.
Recent technology has made medical alert bracelets better than ever. With a mobile system, no matter where you are, you can contact a professional who can dispatch emergency services should you need it. To make a decision about the best medical alert bracelets, you can read reviews and comparisons about the various features before you make a choice.