BLOG /
Medical Alert Systems
Automated Fall Protection – A Safety Feature That Makes Sense
By Paul Gamber |
3038
Views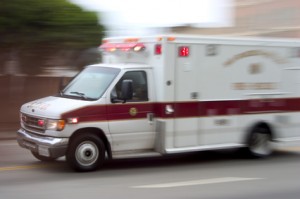 70-year-old George was tending his garden, as he's always done for many years. In fact, he could not imagine living where he couldn't practice his green thumb skills as often as weather permitted. On one particular day, however, and without any warning, George tripped and fell. The fall was very sudden, and he hit his head on the edge of his weed bucket as he fell. Knocked unconscious, he could not call for help.
Luckily, George was wearing his emergency alert device. And because his device featured a fall alert system, it wasn't necessary for him to push a button to summon emergency responders. Fall alert systems such as his automatically alert on-call emergency operators that an unpredicted movement has occurred. Responders were there in minutes and transported him to a hospital. George suffered a broken leg, but recovered due to the fast response. Best of all, he was back in good health and back to his gardening within a few months.
Medical alert systems have been around for many years. Now, not only can you push a button and be immediately connected to an emergency operator in a crisis, help can be summoned without even pushing a button if you should fall.
Falls Are Serious for Seniors
Falls are the leading cause of injury and death among elderly people. These alert systems enable a person to summon emergency assistance immediately if there is an accident or crisis. A senior, especially a person who lives alone, is in danger should there be a health crisis.
Fall alert systems are featured on some devices. If you have a fall, you may not be able to speak or push a button. Fall alert systems have a feature that alerts an operator when you fall, without your having to push a button or respond to questions. The operator can then immediately send emergency services to your location.
This is important because someone suffering a fall can potentially be incapacitated and have no way to communicate for hours, or even days. You can become dehydrated; suffer from hypothermia or other debilitating conditions, as well as the injuries and complications from the fall itself. This is a serious situation, but the danger can be greatly reduced with the technology of fall alert systems.
Peace of Mind – Priceless
If you are 65 years or older, and especially if you live alone and are prone to balance problems, you should check out fall alert systems that fit your needs and budget. Some devices have ranges of a few hundred feet, which can be perfect for a senior who does not often leave home without assistance. Others have a wider range for those who are out and about, whether in the garden, garage, shopping, golfing, traveling, or other activity.
With medical alert systems, and especially those with fall alert systems, you can go about your life with peace of mind.