BLOG /
Medical Alert Systems
Choosing the Best Medical Alert
By Paul Gamber |
4858
Views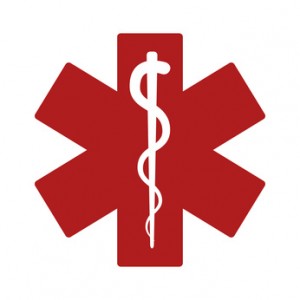 As seniors age, it's important to consider whether they will continue to live in their homes, and what assistance they may need to be safe and secure. Currently, about 90% of elderly people intend to keep living in their own homes for the next five to ten years. For safety, it is important that they have a medical alert system in the home to protect them should they fall or suffer another injury. Choosing the best medical alert is essential for seniors who want to remain active, and there several features to consider in making that decision. Whether a senior is often out of the home is one of the most important points when considering which device would be most appropriate for that individual.
Inside Your Home
The most cost-effective and common form of a medical alert is an in-house option that consists of a base unit and can include a pendant or bracelet. The base unit is set up through the landline and can connect the user to emergency services when the button on the pendant or bracelet is pressed. This is the best medical alert for seniors who are on a limited budget and tend to spend their time at home. The base units have a range, and will only function within a certain radius to maintain a signal. Those that spend a lot of time out-of-doors gardening or working in the yard should choose a medical alert system with a wider range.
Venturing Outside the Home
Other more sophisticated medical alerts include a mobile device that will allow the user to remain protected when away from home. This is a great option for seniors who are often on the go. The mobile device is charged in the home and travels with you wherever you go. These systems use GPS technology to pinpoint location and communicate to the call center representative in the case of a fall or health emergency. Mobile systems are a crucial feature for those who wish to have the freedom to leave their home and stay protected.
Making a Decision
While most seniors wish to remain independent as they age, it is important for them to have the appropriate medical alert system in place for their own safety. The most critical factor to evaluate when reviewing medical alert systems to choose the right brand and features is the activity level of the individual. Those that are very active, spending time on the golf course, in meeting groups, at church, or other activities are advised to get the protection provided by a mobile system. To compare the features of various systems, medical alert reviews is a great resource.