BLOG /
Medical Alert Systems
Do You Need Mobile Medical Alert System?
The latest technology in the medical alert industry is a mobile medical alert system that you can take with you wherever you go so you will always be within reach of a monitor. It is an exciting advance in the field, but it is not necessary for everyone.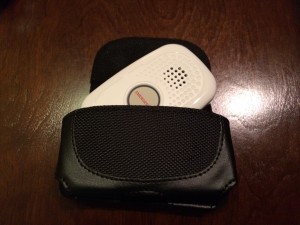 Here is how it works: the mobile device is about the size of a deck of cards and contains GPS and cellular technology. You just put it in your pocket or in a bag when you go out, If a medical or any kind of emergency arises, you press the button on your medical alert pendant or on the unit itself. Using the cellular technology, you can communicate with the monitor directly through he device. The built-in GPS will tell the monitor exactly where you are to send help, if necessary.
When you are home, the mobile device sits in a charger and acts as your base unit.
But do you need this technology? It is a good question to ask because it is an option that costs more than the standard medical alert system. So why pay for a mobile medical alert system when you do not need it?
If you are an active senior who is always out and about, then it might pay for you to spend the extra money for a mobile medical alert system. You cannot really put a price on having the peace of mind that if there is a problem, help is just the press of a button away, regardless of where you are.
But if you are a frail senior who hardly ever leaves your house alone, then it might not make sense. For you, a standard medical alert system would probably meet your needs.
Technology is a great thing, but not everyone needs to have the latest. For some, the old tried and true is enough.