BLOG /
Medical Alert Systems
Medical Alert Systems for Growing Senior Population
The senior population is exploding in the United States, and correspondingly, the health care and senior network is severely burdened. Seniors can take matters into their own hands to protect themselves with medical alert systems.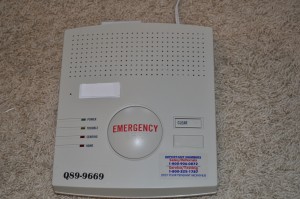 The latest study from the Department of Aging says there are 39.6 million people over the age of 65 in the country, That is 12.9% of the total population. By 2030, as baby boomers age and people live longer lives, it is estimated that there will be 72.1 million seniors representing 19% of the population. These are sobering statistics indeed.
It is unlikely that enough nursing homes and assisted living facilities can be built to meet the needs of this growing community. So seniors who might have gone that route could find themselves out of luck.
They could also find themselves unable to find a caretaker to come to their homes, since they will likely be in high demand. Moving in with their children is always an option (sometimes an unpleasant one).
So the best bet for seniors who do not need constant medical care are medical alert systems. This will give them the protection that if they have to live home alone, they are never truly alone. Someone is always monitoring them and help is just the press of a button away.
With seniors living longer, more active lives, mobile medical alert systems could be all the rage in years to come. These devices, about the size of a deck of cards, go  wherever seniors go. Using GPS and cellular technology, the monitor will know exactly where the senior is if trouble arises and the help button is pushed.
Seniors could soon find themselves at the mercy of a network that was designed to help them, but is now overcrowded with people seeking assistance. Do not become a casualty of a flawed network — help yourself with medical alert systems.