BLOG /
Medical Alert Systems
Protein and Senior Health – Are You Getting Enough?
By Paul Gamber |
16387
Views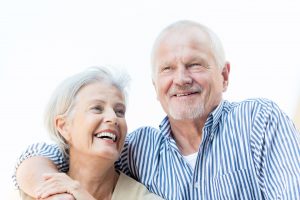 How much protein do older adults need? According to an article published by Harvard Medical School, daily protein needs for seniors has not yet been established. However, the same article reports that in a study involving more than 250,000 participants followed for an average of 14 years, researchers in China found that people with more protein in their diets were 20% less likely to suffer a stroke.
A study in the Journal of the American College of Nutrition, published by the National Institutes of Health (NIH), concluded that older adults require more protein per kilogram of body weight than younger adults – at least one gram of protein per kilogram of body weight. Researchers stated that dietary animal protein is the primary source of several important nutrients, including high biological value protein, vitamin B12, iron, biotin, and folic acid.
As stated in the study published by NIH, the importance of dietary protein for seniors cannot be overestimated. Inadequate intake of protein contributes to health issues associated with aging, including poor hearing, decreased immune function, increased fragility of the skin, decreased reserve capacity, and longer recuperation from illness.
How Much Protein Do You Need?
According to an AARP article, the recommended daily allowance (RDA) of protein for adults over the age of 18 is eight grams per kilogram of body weight. However, recent research has shown that adults ages 65 and older may need more protein.
Many older adults experience a loss of muscle mass, strength, and function. Essential amino acids contained in dietary protein are key nutrients in relation to muscle health.
Unfortunately, older people are less responsive than younger people to lower amounts of amino acids, but studies have shown that this can be overcome with protein consumption at higher levels. One study found that it may beneficial for seniors to consume protein at a level of 30 to 35 percent of their daily caloric intake.
The AARP article states that, according to the Mayo Clinic, seniors with sarcopenia (loss of muscle tissue with aging) may need between 1.2 and 1.5 grams of protein per kilogram of body weight a day, which translates to between 3.5 and 4.3 ounces of protein for an older adult weighing 180 lbs. Optimal protein to help maintain muscle mass and support weight loss works out to 15 to 25 percent of daily calories.
Do Older Adults Need Elderly Alert Systems?
Taking care of yourself as you age includes eating a healthy diet with sufficient protein, getting enough fresh air and exercise, and being well-prepared for any health crisis. Elderly alert systems allow seniors to get help on the way immediately in an emergency, which can make all the difference in the outcome. For helpful information about different elderly alert systems, please see our medical alert reviews.