BLOG /
Medical Alert Systems
Seniors Take on Responsible Roles
By Paul Gamber |
2471
Views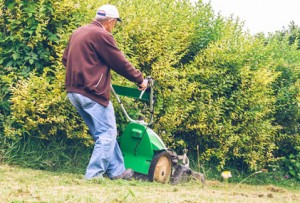 Even though Joe is 68 years old, he still mows his own lawn, cooks for himself and his wife Millie, while Millie does laundry, light cleaning and grocery shopping. And they wouldn't have it any other way. This attitude is the foundation for Joe's and Millie's happy, active lives as they enter their golden years. As seniors, it's important to maintain as much control of our lives as possible.
Smart Safety Precautions
They also installed a medical alert system in their home, which provides them with a backup safety net should either one have an emergency. An emergency call button worn on a necklace pendant or bracelet can be pushed if either one needs immediate help. Recently, they learned about fall alert systems with GPS and signed up.
The technology of fall alert systems with GPS goes a step further. If you should suffer a fall and can't for any reason access your emergency call button, it doesn't matter. The operator is alerted that an unpredicted movement has occurred and can send help. With GPS, your exact location can be pinpointed, helping responders find you fast, whether in your home or outside anywhere.
The fall alert capability is especially helpful because statistically, seniors 65 years or older have a one in four chance of falling. Of those, 20% will result in a serious injury, such as broken bones or an injury to the head. The faster medical help can get to you, the better chance there is of minimizing injury and lessening recovery time.
Seniors Can Stay Independent Longer
As with any of these alert systems, they operate by installing a base unit in the home, connected to the phone line or cellular service. The call button connects you immediately to a live, trained operator who can speak with you via speakers and microphones in the base. Mobile devices do the same function when away from the home.
You can review the different systems and their features here.