BLOG /
Medical Alert Systems
Keeping an Aging Nation Safe
As medical technologies advance, people are living longer lives. This is nothing new; it has been happening for centuries now. But in our day and age, people who are in pretty bad shape are also managing to live longer. And steps must be taken to keep these aging people safe.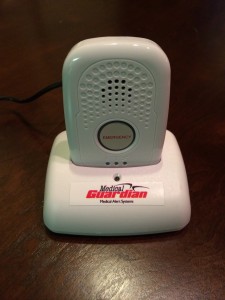 And "steps" is the right word because as people live longer, they are more susceptible to falls. An investigative and thorough report in The New York Times says 24,000 people over the age of 65 died in a fall in 2012 (the last year numbers were available). That is double the figure from 10 years ago. Also, the number of seniors treated in emergency rooms has gone up 50% to 2.4 million over the past decade.
The report says this can be directly attributed to people living longer lives. Many senior facilities are coming up with inventive ways to keep aging folks safe.
For example, eyesight is sometimes the first thing that goes for a senior, making it harder to negotiate walking. Some homes have installed airplane-style lighting on the floor that illuminates the way to the bathroom when a senior gets up at night.
Flooring is also important. Some bathrooms for seniors now have energy-absorbing materials to lessen the impact of a fall. Even different color tiles on the step into the shower could make the difference between a senior tripping over it or not.
Of course, we would be remiss if we did not mention a medical alert system as part of the safety plan for all seniors. If a fall does occur, having such a system could increase response time, which could mean the difference between a full recovery and a lifetime of pain. Or the end of your lifetime.
As medical technologies progress, so too must lower-technology items to keep our aging nation safe.